Regular price
Sale price
R 1,010.00
Unit price
per
Sale
Sold out
Your guests cook their own food while friends wine and dine together.
Individual - 1 litre potjie with stand
Handy lid holder
Use in-house
Use gel with safety (Gel not included)
Manufactured of cast aluminum - easy to clean and dishwasher safe
Wash the potjie in warm soapy water before first use. After use it can be washed by hand or in the dishwasher.
Use CHAFER FUEL which is a gel and can be bought in a tin. It fits in the stand of the potjie and can be stored until fully used.
Depending on the ingredients of your potjie, decide which to cook first. Normally meat is done before the vegetables. Smaller pieces cook quicker.
You can do the following:
First fried the onions until brown. Cook the meat halfway before adding the vegetables. Then add the browned onions to the mix as well as some spices. To make a potjie took an hour or longer.
The flame of the gel can be extinguished by putting the lid of the CHAFER FUEL tin back. The lid of the potjie can also be used.
Enjoy your potjie of food with friends while each cook his or her own.
Clean the potjie after use.

Packed weight: 3 kg
Package dimensions: 345x220x200mm
 WDA79
Share
View full details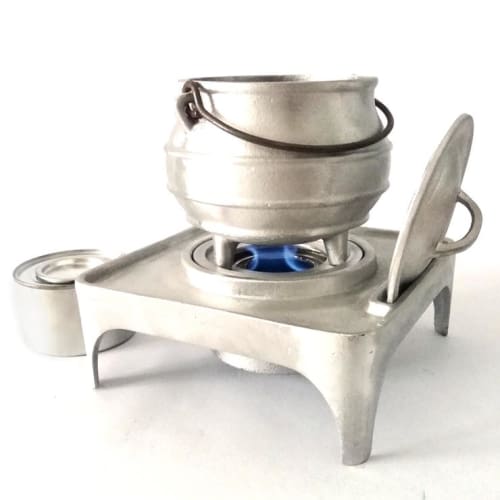 Shipping Information

Delivery days and times will be confirmed once your order has been placed. Please note: All prices on WE DO ALL store do not include shipping. When checking out on the WE DO ALL store please include your delivery address and please leave a message that you require a shipping price WE DO ALL store make use of M D S couriers for all shipping national and international. WE DO ALL store also have in house shipping for large equipment for local delivery's

Stock and Shipping

The images of all products on our website are for illustrative purposes only & may not be an exact representation of the product. Wedoall reserves the right to change product images & specifications at anytime without notice. All products are sold subject to stock availability.In stock products allow 7 to 10 working days for shipping.Non stock product which must be manufactured allow 15 to 21 days for shipping